A 'Rona Mask! - Latex novelty mask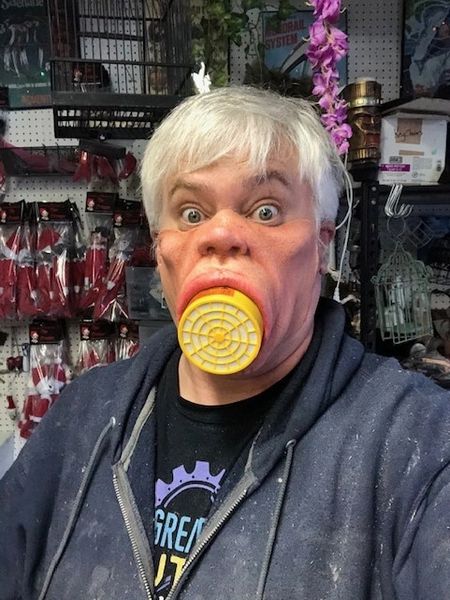 A 'Rona Mask! - Latex novelty mask
THIS IS NOT A PROTECTIVE DEVICE. IT IS FOR NOVELTY USE ONLY! 
You finally have to wear a mask in public, so why not have some fun with it! Put this over a cloth mask and enjoy!
Ok, now that we have that out of the way- Here is our NEWEST mask- The 'Rona! Its a fun latex mask with a 2 stage charcoal filter inserted in it that we chose for the weight and color ratio, and if it happens to filter some stuff out too, cool. 
Once again, its latex rubber and it has 2 rubber bands stapled to it that slip over your ears. You can see how its worn in our vid- https://youtu.be/QCskihQr8WM
Only one size available. Light tan Caucasian will be the standard paint job but email us for others. 
The filter is hot glued in so it can be easily removed if you wish.
Depending on demand, this may take us 10-20 business days to produce, we are hoping that we can ship most in less than 5 business days -monday through friday.