Admission- Living the life - Private area for 8- Sold Out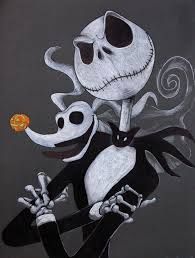 Admission- Living the life - Private area for 8- Sold Out
You and 7 guest get an exclusive roped off area with table and seats on the main floor. Your table for 2 will come with 4 bottles of champagne (for those 21+) and an assortment of snacks and chocolates for you to enjoy. Each guest will also get a small gift from the Pumkin King. Your area will be on the main floor and roped off. You will also have an attendant to make sure only you and your guests can get into the area. You also have access to the VIP area and all of their perks and benefits also.
NO tickets will be mailed or emailed for this event. Your name and those of your guests will be put on a list and you merely have to check in with the hostess in the lobby upon arrival. Your receipt from Oneail FX is your proof of purchase and you should have access to it at check in- just in case. You should receive a receipt from this shop site once you have purchased your tickets and a confirmation email from us will be sent before the event. If you did not receive a receipt, please check your spam folder and please make sure your email is correct when purchasing.

This gives 8 people exclusive VIP access to the Nightmare Before Christmas Ball on Saturday October 27th from 7pm until 11pm. Must be 18+ and have ID. 
There will be costume contest, dancing, classic Halloween games, and a ton of fun! Check out all of the information at - http://nightmareball.com/
All updates will be through our facebook page- https://www.facebook.com/events/202954577081480/221319755244962 - please follow us there

No refunds will be given. You may resell or gift your tickets as you wish. The purchaser MUST have the name and order number of the original buyer with them at check in. We are not responsible for fraudulent or misrepresented resold tickets.
Oneail FX studios has the right to remove anyone from the event with no refund if Oneail FX studios finds their conduct unwelcome.