Admission- Wizard Classes at Dec 8th yule Wizard Market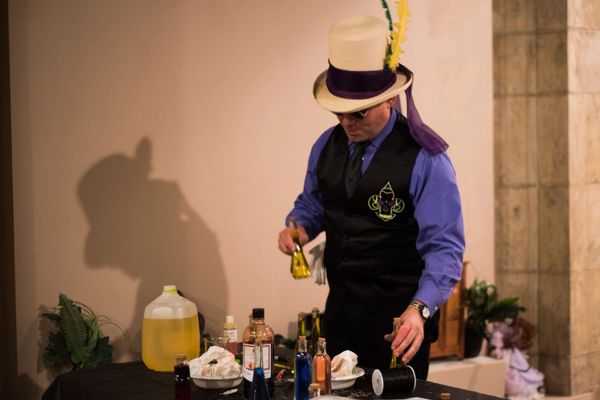 Admission- Wizard Classes at Dec 8th yule Wizard Market
CLASSES ENROLLING NOW! - This is a great addition to a Golden Ticket! - You must still purchase your admission ticket for the event- General Admission, VIP or Golden Ticket!
You must have purchased entry into the wizard market to take these classes! Age for students, 5 and up. No robes or wands required for these classes but having them will be very helpful!. Once again, no tickets will be sent for these. Please use your receipt for your proof of purchase.
Space is limited to 20 students for each class!
Wizard Classes! Even current students of NEWWS will be excited by the new content!
Now you will get a taste of what it is like to be a student at the New England School of Witchcraft and Wizardry! Each 30 minute class will be immersive and hands on and be held by one of our great instructors in our special classroom in the great hall!
Each class must be purchased separately and you may sign up for all of them as space allows.
You may sign up for-
11:15am - 11:45am - Defense against the Dark Magic with Professor Von derTeufel
noon- 12:30pm - second Defense against Dark Magic
1:00 - 1:30pm - Herbology and the study of Carniverous Plants with Professor Pollox
1:45 - 2:15 - second Herbology Class
2:40 - 3:15 pm - Potions and Alchemy with Dr. Rah
3:30 - 4:00pm - second Potions Class
There will be no at the door tickets at this event. You MUST purchase beforehand and when they are sold out, they are sold out!
No refunds will be given but you are free to gift or resell the tickets as you deem fit. You must send us the new names of the attendees so they may be added to our guest list.
Doors for this event will close at 4pm.