Alchemy Potion Candle Set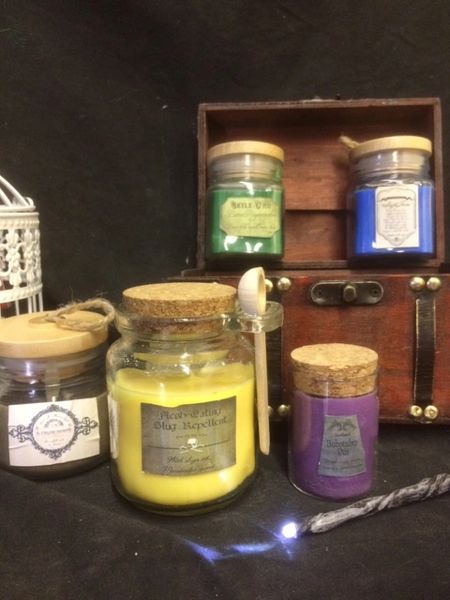 Alchemy Potion Candle Set
We all love stories about finding out you are a wizard and we all wish it would happen to us.
While you are waiting for your acceptance letter, you can decorate your place with this great candle set!
This set of fine candles comes in a beautiful wooden and metal box measuring 8"wide,5" tall and 5.5" deep. In it comes the 5 candles in reusable glass jars. Each one is scented to bring to mind sections of a Wizard School. You'll find-

Great Hall - pumpkin spice
Green house - lilac
Astrology Lab - midnight
Quidditch Field- soft rain
Potions Laboratory - patchouli
3 of the bottles are 4" tall and 2 are 2.5" tall
Each bottle also has a fun potion label for a potion or an ingredient a wizard would have in stock!
**box and bottles may vary slightly than whats pictured