Admission- Exclusive Golden Ticket for the Yule Wizard Market Dec 8th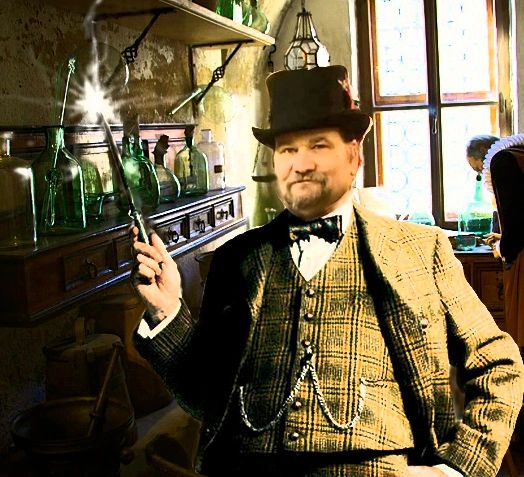 Admission- Exclusive Golden Ticket for the Yule Wizard Market Dec 8th
If you are a serious Potter Fan and want to have the best wizard experience north of Orlando, the Golden Ticket is your key!
No physical tickets will be sent out for this event

-
your name will be put on our guest list and just have access to
your receipt that you get as your proof of purchase if there is any snaffu.
Only 50 of these tickets will be sold for the entire day
Here is what you get-
Open admission- including Early Bird hour! Arrive whenever you'd like from 10am until 4pm
all VIP privileges (own line for check in and tavern, premium seating for general admission shows)
Also included-
A NEWWS backpack,
a ButterBeer in a collectible glass mug, (at the Tipsy Troll Tavern)
A wand at the Wand Experience with Madame Megaera,
a great light up necklace to show you are a member of the VIP club- VIP club gets you great gifts or discounts from many of the vendors!
Plus a great collectible for HP fans!
If purchased separately, the costs for these would be over $75!
Event is dec 8t
h at the Higgins building 100 Barber Ave, Worcester MA
Ticket cost for the exclusive Golden Ticket experience is a flat $60 for everyone. Babies 4 and under are free.
You are free to enter any time you wish from 10am until 4pm
There will be no at the door Golden tickets at this event. You MUST purchase beforehand and when they are sold out, they are sold out!
There are no refunds for these tickets but you may transfer them. Please contact us to do so.
Doors for this event will close at 4pm.
Yule is a wonderful time of year for wizards, muggles and Harry Potter fans of the world! Once again the Halls of New England Witchcraft and Wizarding School ring with the sound of mirth, laughter and Magical vendors selling their wares! The castle halls will be decked out in our finest wizard display and over 35 vendors will be there with items that are both marvelous and wondrous! The sights and sounds will be as if you had stepped right into Diagon Alley!
Our Wizard Markets last year were such a success that we have decided to do it again, just better!
Back again-
WIZARD CLASSES!

Be sure to check out the classes we will have available during the day! They are an extra cost and available on our the page you found this but even returning students will find new content! Limited seating (20 per class so pre order is strongly encouraged) and hands on!
-Timed Tickets! That's right, we will be selling the tickets in two hour blocks to help spread out the crowd, including a premium Early Bird Pass that will let you have the first shot at all of the amazing items available!
-Presale tickets only! This will ensure a super speedy check in!
-VIP Pass! VIP seating at shows. Your own line for the Tavern and a special gift! Very limited numbers per time slot. VIP passes are purchased separately.
-More vendors, more activities and more fun!
-The Tipsy Troll Tavern will have its own room! Plus they have gotten bigger and more efficient kegs to make sure we don't run out of butterbeer this time!
-Wizard lectures and entertainment in the auditorium. Tiered seating! Seats are limited and some lectures need to be purchased in advance, but this will give you a better view and out of the hustle and bustle of the vendor areas.
-Muggle Mart! Some of our muggle vendors were loved but felt out of place. So we are giving them their own room so they wont be so overwhelmed by the merry magical folk. This is where you can find the more mundane but still amazing items for sale from the less wizarding sort.
-Costumes strongly encouraged!
-A free quest for all to enjoy! Can you find all of the house elves?
-More Games, More Entertainment, More Fun!
More info will be available soon at http://www.newizardschool.com
Some things to keep in mind –
- This is a Wizard Market. The emphasis is on the vendors selling their unique goods. Most don't sell licensed HP items but sell wonderful things like you would find in a place like Diagon Alley- A mish mash of amazing things! If you want all of the HP replicas go to Universal. If you want amazing and unique things that you would find in a wizarding world, come here!
-People must show up in their purchased time window. You may stay as long as you would like.
-We expect people to be able to see and do most everything in 2-3 hours.
-we will have more snack options but as of right now, we will have no meal options.
-seating for shows and rest will be very limited in the castle.
-The line to get into the building will be outside. There is nothing we can do about this, its just how the place is designed. We apologize and will get everyone checked in as quickly as we can. Average wait time in July was 25 minutes for at the door sales so we expect this to be much faster.
-we have limited coat hanging facilities. As of now you may do so at your own risk.
-the building is old. Its heating and cooling is old. It may be warm or it may be cold in there. We wont know for sure until the day, but we will do everything we can to make people as comfortable as possible.