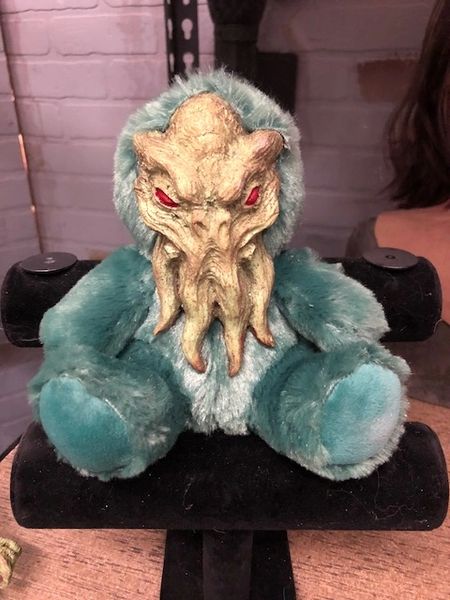 In Stock cuddlethulhu
Rising from his nappy time in deep R'lyeh, cuddlethulhu is here to drive you crazy with cute!
Can you keep your sanity once you have known cuddles that man was not meant to know?
 Oneail FX brings you Cuddlethulhu. Hand made and painted hard resin face with soft furry cuddly body.