In Stock - Pirate Display Bust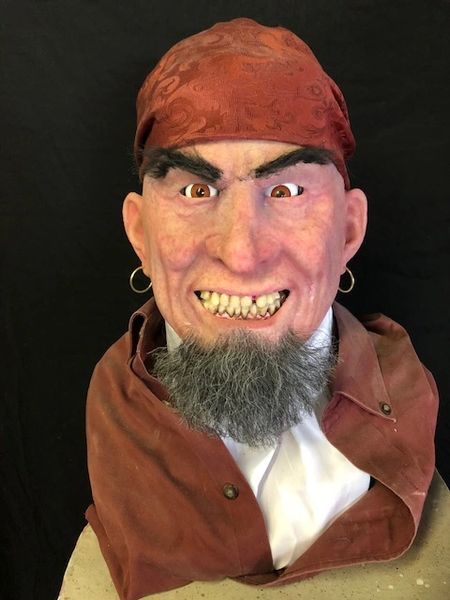 In Stock - Pirate Display Bust
Ok, This isnt a mask. Yes the skin can be worn but its not designed to be as its the same silicone as our masks
The resin eyes and acrylic teeth are embedded in the foam core of the head.
The eyebrows are punched in and the beard is lace backed and glued on.
The clothes can easily come off and its pretty easy to attach the head to a mannequin body and make your own full sized pirate!