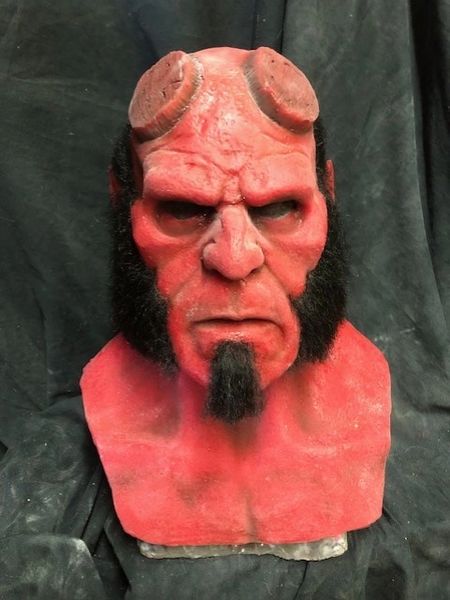 In Stock Hellboy
Now you can be that big red gorilla that fights monsters!
The basic mask comes with the shown hair option.- glued on lace pieces with punched in hairline

This silicone mask was sculpted and painted by artist Jeremy Oneail. It is ready to ship and will go out in 1-3 business days

Like all Oneail FX masks, this one is reinforced by Power Mesh ripstop material at all of the facial openings to really give your mask great durability! It also has an adjustable nose bridge band to enhance your fit.

You can see a version of the mask being worn in a video here- https://youtu.be/XNBFODRLrXs
 The mask is made to one size fits most. The core is 22" in diameter and will easily stretch to fit larger. Smaller heads can pad out the back to make it fit better. Sorry, but fit is not guaranteed.