Latex Mask Making - 3 week course Sept 13, 20, 27, from 6:30pm – 8:00pm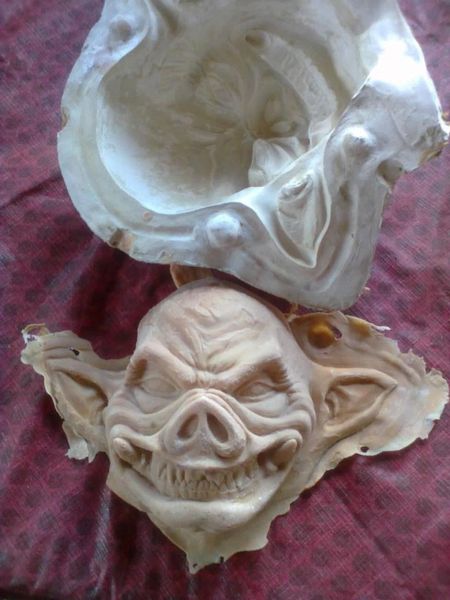 Latex Mask Making - 3 week course Sept 13, 20, 27, from 6:30pm – 8:00pm
Latex Mask Making -$250 - Sept 13, 20, 27, from 6:30pm – 8:00pm
at Oneail FX Studios, Webster Place, 28 Daniel Plummer Rd, Unit 4, Goffstown NH
Now is the time to make your nightmares real! Students will learn step by step how to make their very own latex half masks. From design to finishing, each step will be taught hands on. Not only will each student leave with a finished latex mask, but they will also have the knowledge and equipment to make more! Included in the price and yours to keep is a sculpting armature, sculpting tools, reusable clay, plaster, paint and paint recipes! Some of the sculpting work will need to be done at home depending on the speed of the student.
The class will be taught by Owner and Creative Director of Oneail FX Studios- Jeremy Oneail. Jeremy has over a decade of special effects experience in all facets of the industry, from major Hollywood movies to Haunted Houses, to Live Action Roleplaying. You can see his portfolio here and see his IMDB page here.
Class is available for any age but students 15 and younger need to have adult supervision. Students should not be allergic to latex and should be prepared to do makeup on themselves.
This class has a minimum of 4 participants by September 1st. If we do not meet the minimum, then the class will be cancelled and your money refunded.
Once you have purchased the class, you will get an email giving you the outline of the class, what you need to bring and any other pertinent information.