The Creeps- Mistletoe Meyers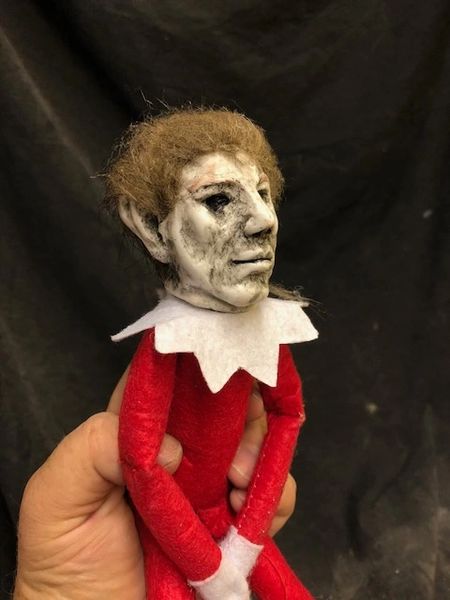 The Creeps- Mistletoe Meyers
He is a force of the holidays and no one knows why he stalks the bad children. Perhaps he has is own special gift to give them...
This great 13" elf bring christmas cheer to those with a slightly different taste in Joy. The body is fiber filled felt and the head is resin cast from molds of our unique sculpture and painted by hand. Since each one is hand painted, there may be slight variations. No, sorry, at this time, severed elf heads are not available and do not come with the figure.
Due to a red elf shortage, your elf may come with a green torso and red legs.