Outer Rim Sabacc League stainless goblet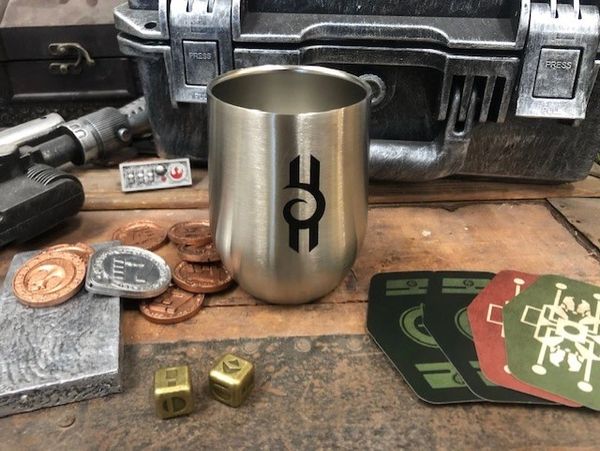 Outer Rim Sabacc League stainless goblet
In stock and ready to ship! 
Nothing tastes better than a Bespin Fizz and a winning hand of Sabacc! Show the other gamblers that you mean business with your official Outer Rim Sabacc League goblet!
Holds 11oz!
Stainless steel
Double insulated to keep your drinks hot or cold!
Buy a set of 4 and save $12!