Official ORSL Metal Sabacc Coins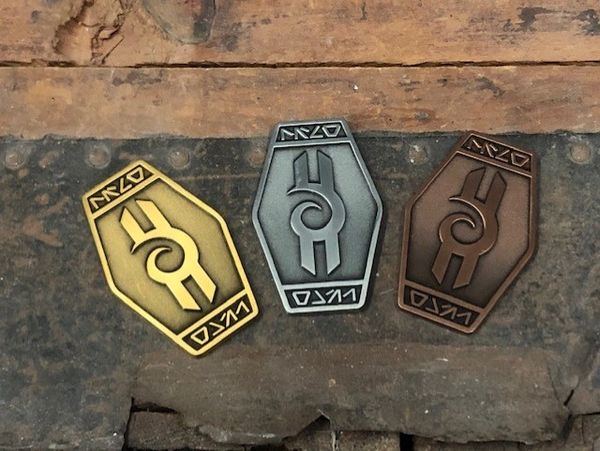 Official ORSL Metal Sabacc Coins
They may not be legal tender throughout most of the galaxy but to the Outer Rim Sabacc League- they mean more than beskar! 
These are the official Outer Rim Sabacc League metal credits. Each credit is 2.5" tall and 1.5" wide. Each has the ORSL symbol raised in the middle and on each end it has ORSL in the Star Wars alphabet of aurebesh.
Available individually, as a set of 3 or as a full buy in set of 32- FULL SETS ARE CURRENTLY SOLD OUT
4 gold
8 silver
20 copper
all aged and very lightly distressed.
Very limited stock!