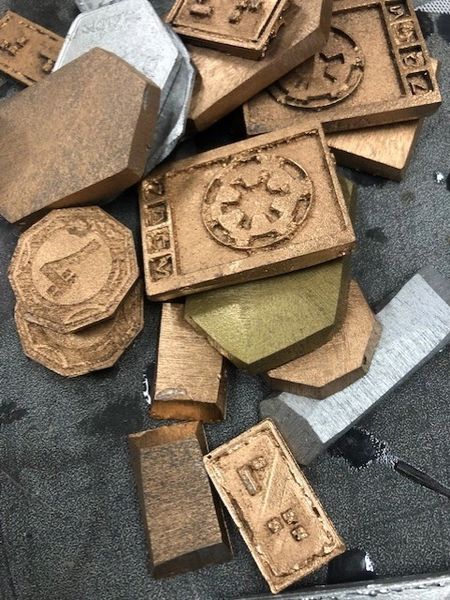 Scrap Credits
So, you want credits but you dont have a ton of cash to blow? This is what you need. Each set has 100 grams of rejected credits. Ones that arent good enough to go in our normal sets. This is usually due to bad casts, sanding, paint etc... These are all useable, just not as pretty as we like!
You dont get to pick what you want and the variety is totally random. We are averaging 14 credits in each set, but as low as 11 and as high as 19. They can be of any variety and any denomination, and maybe including flan. You are really gambling here!
Absolutely no returns on these.