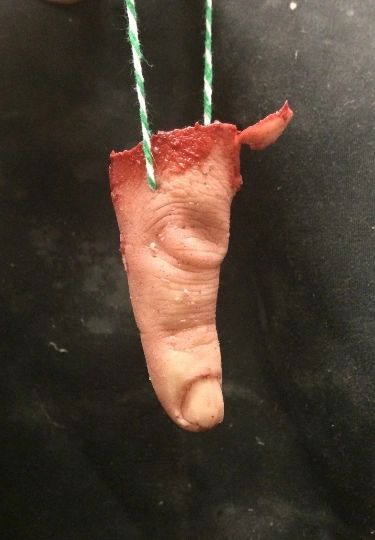 Severed Finger Ornament
Nothing says holiday cheer like a severed digit!
These super realistic silicone fingers are made from a lifecast of male adult fingers! Then each one is painted to look real and the stump is made all bloody.
When you order, you can say which finger you would prefer- ring finger (with cast ring), middle finger, pointer or thumb. If we have one we'll send the preference, otherwise we'll send you one at random. Paint and color may vary from picture.

Remember, each one is hand made and painted by a pro fx artist and no two are exactly the same. Please allow 5-8 business days for us to get your order in the mail.