The Creeps - Sketchy Pete - Creepy Elf for your shelf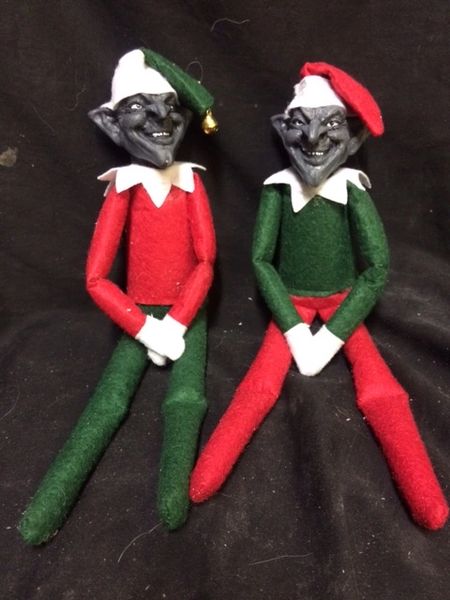 The Creeps - Sketchy Pete - Creepy Elf for your shelf
A little dutch flair to our creepy elf. Extra sketchy! 
He's not going to tell santa how naughty you are. He's going to whisper suggestions into your ear at night!
 Resin, hand painted head cast from a sculpture made in our shop. Felt, fiber filled body. 13" overall. Assembled here in our shop in the USA!

Only available with a green shirt and hat at this time. This is for one elf.

12" tall. Resin hand painted head. Felt fiber filled body.