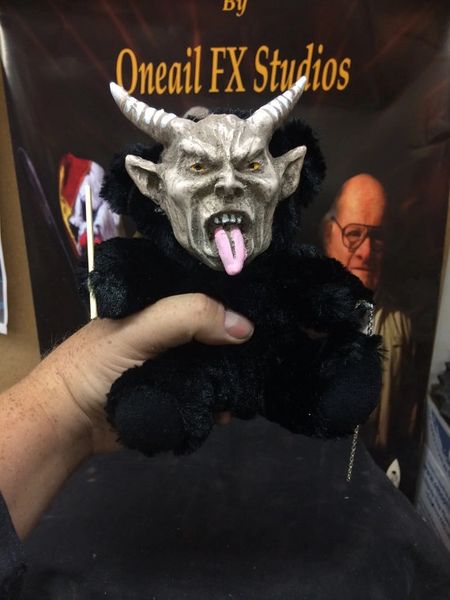 Krampus Talking Doll
Free shipping in the USA!
Get your own 7" - all Black Krampus the Christmas Devil! Dark counterpart to St. Nicholas who beat bad children and dragged them to hell. Now you can have a cuddly plush version of this charming fellow to snuggle with!
Press is body and hear him declare - "I am Krampus! All the naughty souls belong to me!"
Fuzzy and super soft teddy bear body with cast resin face that is hand painted. He also comes with his wooden switch and his metal chain for maximum miscreant beating fun!
Made by Oneail FX Studios in the US!

See a version of this guy in action here!
http://youtu.be/wvwFG18v4Fc

Since all are created by hand there will be some slight variation from figure to figure. The stick is natural wood (and cinnamon scented!) so no two switches are the same.