Krampus talking Doll and Story Book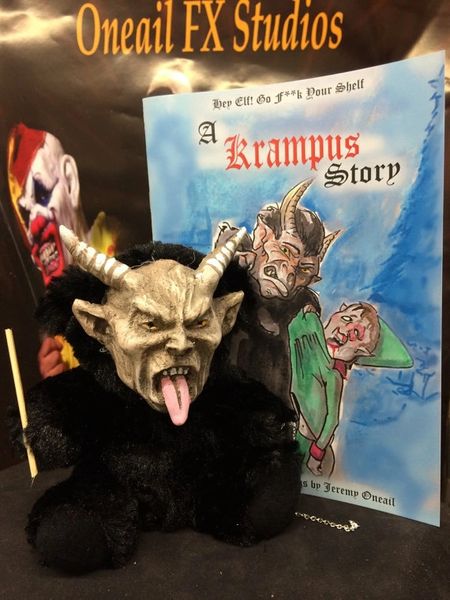 Krampus talking Doll and Story Book
Free shipping in the USA!
Krampus! So popular right now!
Originally an Austrian tradition where he would follow St. Nicholas and beat the bad children. Now a popular anti christmas icon.
No matter how you view him, now you can get a set!
Our Krampus doll is super soft and fuzzy with a hand painted resin head. Squeeze his belly and hear him say - "I am Krampus! All the naughty souls belong to me! Muahahahaha!"
He's holding his trusty kid beaters- a wooden switch and a metal chain.

The book was penned and illustrated by Jeremy Oneail and this 28 page, full color book is a festive story geared towards adults and is about Krampus and his beating of an elf on the shelf. It has the cheery title- "Hey elf! Go f**k your shelf! - a Krampus story-"
Its not a story to read to your kid. Its a story you read to your nieces and nephews ;)

Get these as a set, or order them individually.
So be good, enjoy and go f**k your shelf!
Merry Krampus!!