The Best of Draco and the Malfoys - Wizard Rock CD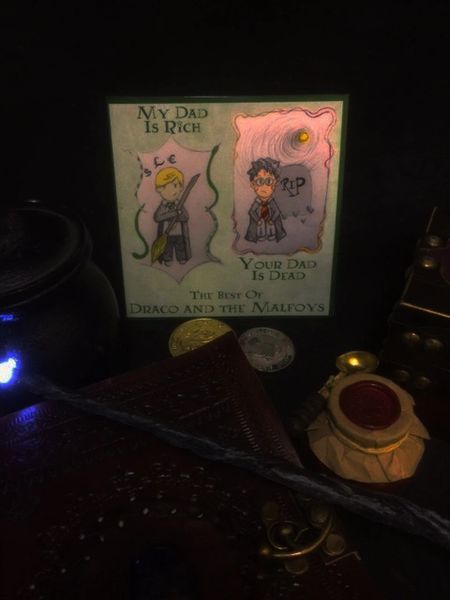 The Best of Draco and the Malfoys - Wizard Rock CD
Fan of the Dark Arts? Think Draco didnt get a fair shake? You're not alone! The band Draco and the Malfoys put your feelings into upbeat and humorous pop punk "wizard rock"! This CD is their very best songs - 13 of them of course! Songs like- Party Like You're Evil, My Dad is Rich and Cheat to Win. They even redo some american classics with This Land is My Land and pop songs like 99 Death Eaters.
Here is a youtube sample of My Dad is Rich- https://youtu.be/z3-RtzrCX2k
So if you like the musical alchemy of pop punk groups like Ben Weasle with a splash of Dropkick Murpheys swirled with the Violent Femmes all blended together in a big heaping glob of Harry Potter, Draco and the Malfoys is the group for you!