The Creeps - Evil Leprechaun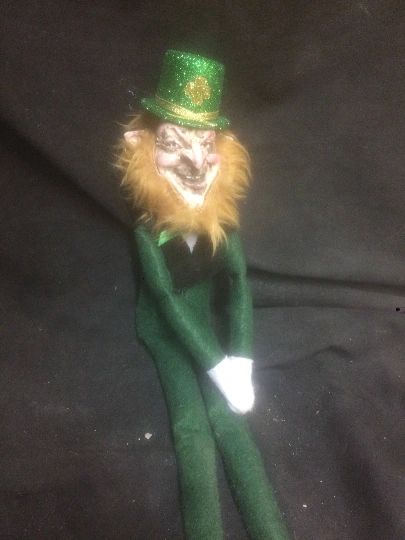 The Creeps - Evil Leprechaun
People have described being lucky when they get this guy. Lucky to still be living!!
This petulant little pugilist wants to be your drinking buddy. Those who leave him home wind up having bad luck getting lucky. 

You have been warned!

Overall length is 13". Body is finer stuffed felt. Head is sculpted, cast and painted here in the shop. Hat is plastic and all is assembled in the USA.