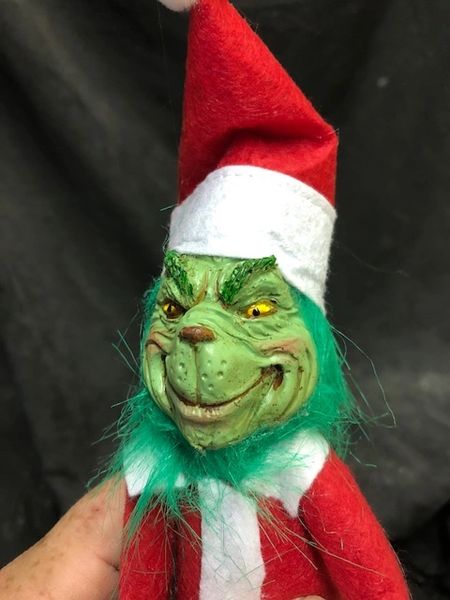 The Creeps- Mr Grinch
He's a mean one but he loves the holidays!
This great 13" elf bring christmas cheer to those with a slightly different taste in Joy. The body is fiber filled felt and the head is resin cast from molds of our unique sculpture and painted by hand. Since each one is hand painted, there may be slight variations.