The Creeps - Valentines Devil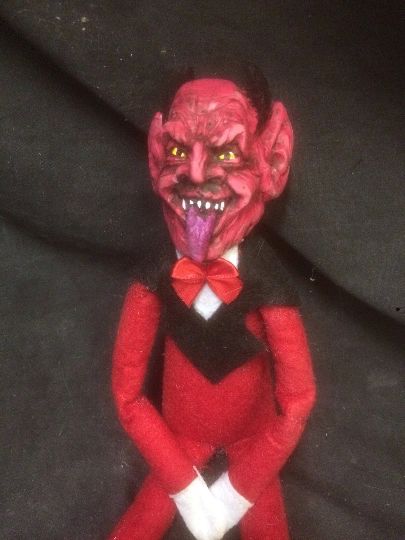 The Creeps - Valentines Devil
Nothing says i love you like an infernal demon from hell! Well, this naughty demon from heck at least says, i like you best right now!
Head is sculpted, cast and painted by us at the shop, and the whole thing is assembled here in the USA.

Body is felt and fiber filled.
Figure is 12" long