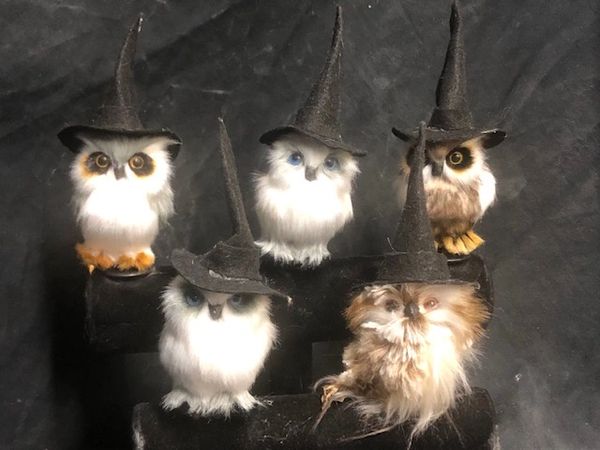 Baby Shoulder Owl
Adorable with their fancy witch hats, our shoulder owls want to come along on your adventures! Each 3" owl is made of faux fur and has a magnet attached to the bottom that will attach itself to your included steel shoulder plate.
No two owls are exactly alike and the colors we have available are always changing. You may choose your preference but you are not guaranteed to get that exact color.
Very easy to use! Just bend the metal plate to fit the curve of your shoulder and if the secondary magnet is not already attached to the plate, make sure that it will attach to the magnet on the baby shoulder owl, then attach it to the shoulder plate. Put the plate magnet side up under your outermost layer of clothing and the baby owl will connect right to it!
This video explains it all :) https://youtu.be/E3NFYsV1WHg