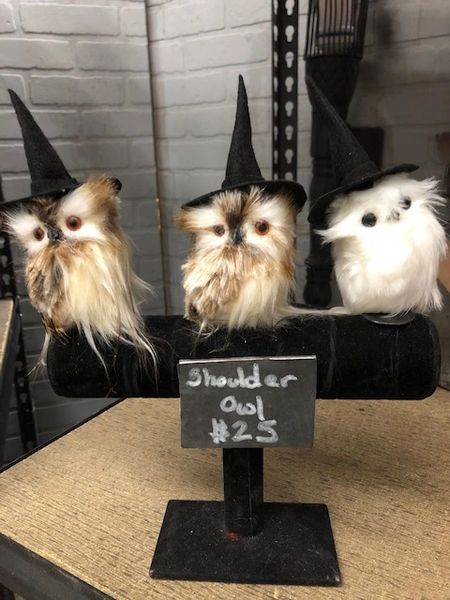 Baby Shoulder Owl
These adorable little owls cant wait to be big enough to be mail owls. Until then, they will hang out on your shoulder with their fancy hat (which they are very proud of) and keep you company!
You can choose from a white snowy owl or a brown barn owl.
These guys are 3" tall and made of faux fur and feathers with plastic beak and eyes. Their felt hat makes them 6" tall overall!
Each has two strong magnets on their bottoms that will attach to a felt lined light metal plate you put under your shirt.