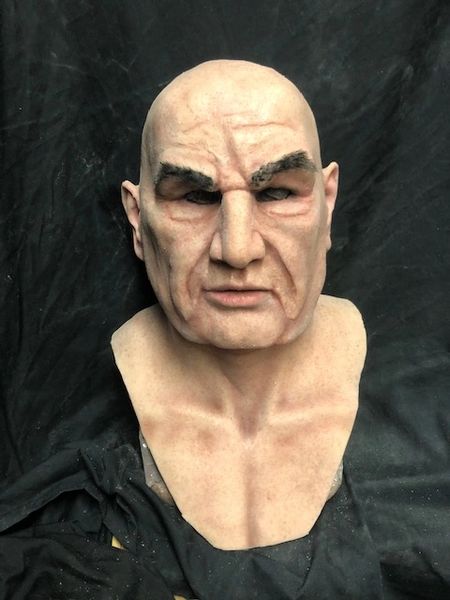 Clone- Old Boba
From Bounty Hunter to sarlac food to Diamyo- Boba Fett has had a tumultuous life and that story is written on his face!
This mask starts as one of our clone masks and then has silicone hand sculpted onto it to give it the weight, age and battle weariness it needs. No two will be exactly alike.
Platinum silicone with embedded power mesh in all facial openings with an adjustable nose band to help fit.
Fits 22"-25" circumference heads best