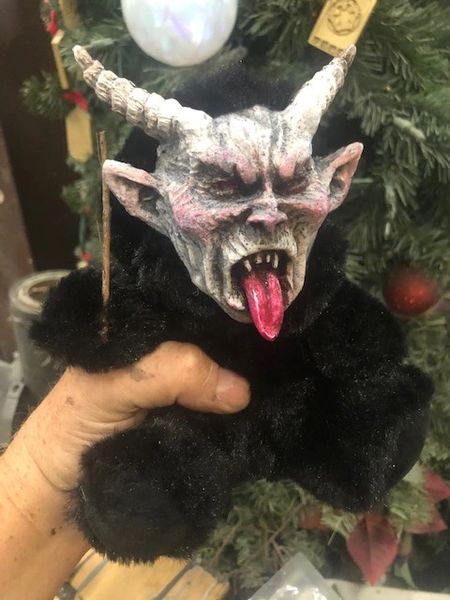 Krampus Basic Teddy Bear
Please allow 10-15 business days for us to produce one and then get it into the mail. We will ship to you as soon as possible.
Revised for 2022!
Get your own 7" - all Black Krampus the Christmas Devil! Dark counterpart to St. Nicholas who beat bad children and dragged them to hell. Now you can have a cuddly plush version of this charming fellow to snuggle with! 
Fuzzy and super soft teddy bear body with cast hard resin face that is hand painted. He also comes with his wooden switch  for maximum miscreant beating fun!
Made by Oneail FX Studios in the US!
Want sound and a deluxe version? Check out our Krampus Deluxe Teddy!
Since all are created by hand there will be some slight variation from figure to figure. The stick is natural wood (and cinnamon scented!) so no two switches are the same.