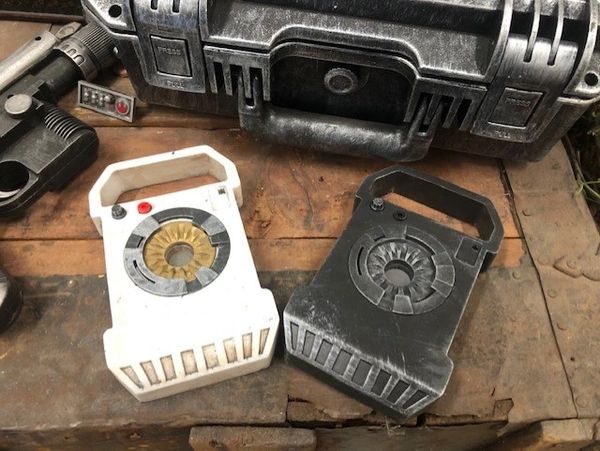 Secret Data Tapes
You've broken into the Imperial Vault and now you just have to grab the data tape and get it to the Rebellion!
Great cosplay item or to sweeten a sabacc pot, these fully resin data tapes are just what a Resistance Spy needs! Based off of the data tapes found on the Halcyon!
Each data tape is cast out of resin with a thermoplastic translucent core. Each is hand painted and aged and may have slight imperfections in the casting. The tape is 7 inches long, 4 inches wide and 1 inch tall.
You have the option of utilitarian black or  first order white!
We try to have these in stock but they may take upto 10 business days to produce.