Blaster- DT-12 Greedo's Blaster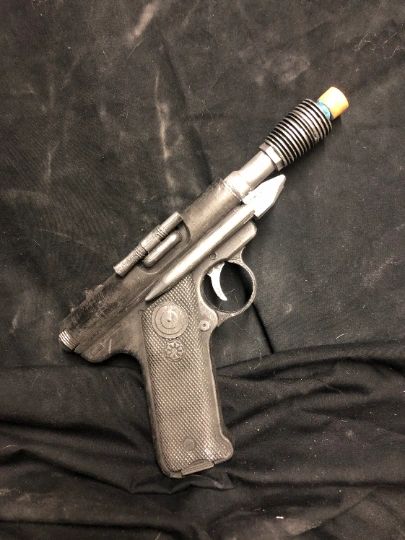 Blaster- DT-12 Greedo's Blaster
This is for a solid resin cast blaster done to look like Greedo's from a New Hope!
Great heft and more durable than 3d printed! No moving pieces.  
9"long from barrel to end.
5" tall
No assembly required!
Comes Finished- You get it sanded and painted like the photos. Comes with a removable orange barrel plug. Useable right out of the box!