Tree Topper Grim Reaper Fiber Optic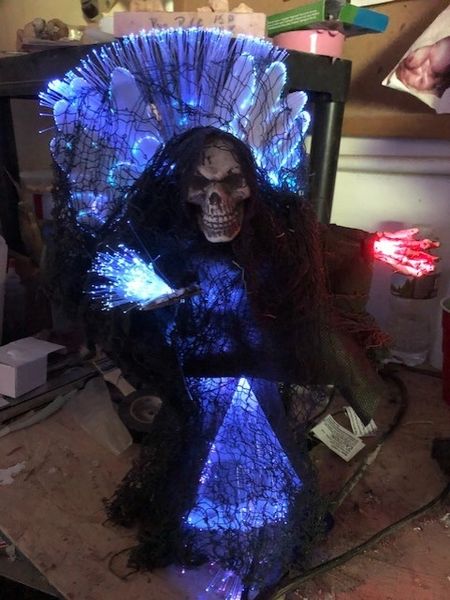 Tree Topper Grim Reaper Fiber Optic
Do you love the Nightmare Before Christmas? Is October too short a month for you? Well Oneail FX Studios has the peanut butter cup of holiday treats! (you know- two great tastes that taste great together!)
Our Creepy Christmas line was made for the serious halloween fanatic in mind!
The Grim Reaper stands 13" tall and has color changing fiber optics threaded through the underbody. Just put him on the tree, plug him in and have a constant reminder of your own mortality in a festive setting!
Each Reaper has a resin cast head and hands and all are hand painted and assembled in our shop!


Happy Christmasween!