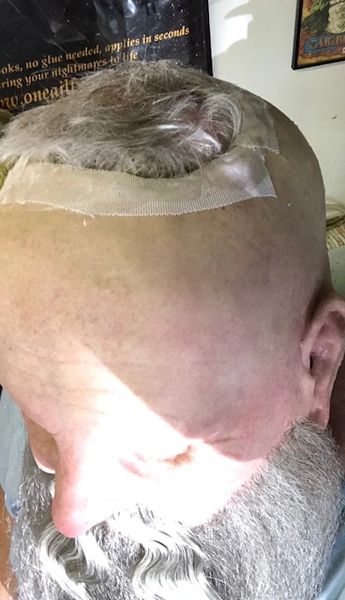 cut Heat Vent
Is wearing a silicone mask just too hot? Does your mask use a wig or hat and you dont want the extra heat? This option has us cut the top of the mask open and reinforce it with Power Mesh. This allows body heat to escape from the top of the head and make the mask even more comfortable to wear.
It is suggested that you also purchase a glued on wig to cover the hole or at least wear a hat.
Remember this option is only for the mask cut itself. Wigs and such must be purchased separately.