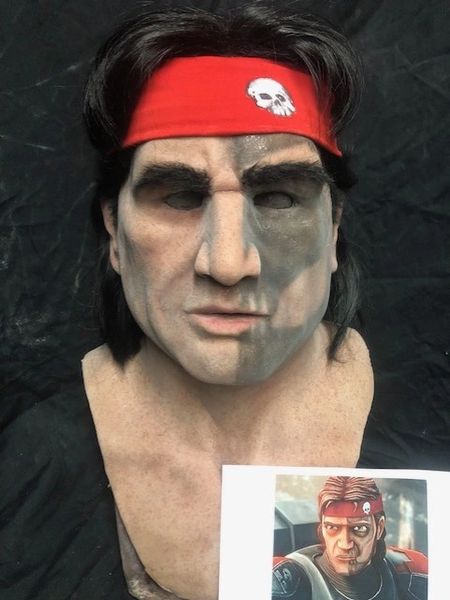 Clone - Hunter version
Leader of the Bad Batch- Hunter is ready to make the Galaxy a better place, one mission at a time!
Like all Oneail FX masks, this one is reinforced by Power Mesh ripstop material at all of the facial openings to really give your mask great durability! 
The mask comes with punched eyebrows, glued on wig with punched hairline and the hand painted headband
Great for cosplay, films, and anyone who likes to have fun. Its amazingly realistic and Once you have one, you'll wonder why you didn't get it sooner! You can see the mask being worn in a video here-https://youtu.be/ZD1kqqxFh_4

The mask is made to one size fits most. The core is 22" in diameter and will easily stretch to fit larger. Smaller heads can pad out the back to make it fit better. Sorry, but fit is not guaranteed.