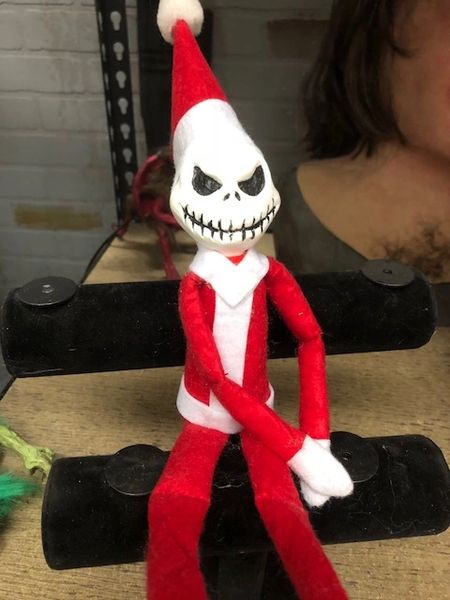 Jack Elfington
On Back order- should be able to ship the end of November!
These classic Creep for Your Crypt designs are made to order only. Please allow 10-15 business days for us to produce one and then get it into the mail. We will ship to you as soon as possible.
The head is sculpted by us, hand painted and cast in resin. The body is fiber filled felt. 
As for size... well he's exactly the same size as a shelf elf. ;)