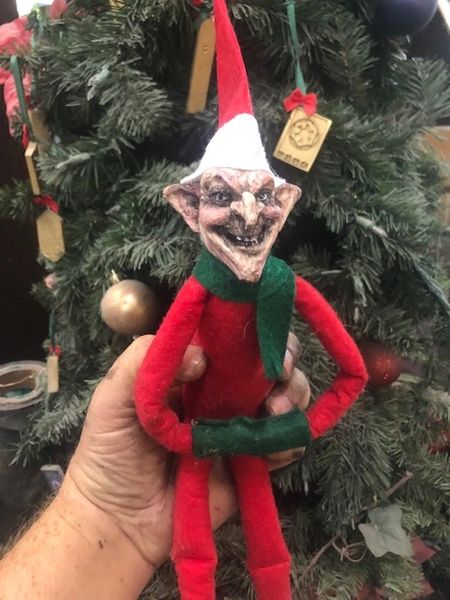 Knee Hugger Creep
On Back order- should be able to ship the end of November!
He's not going to tell santa how naughty you are. He's going to whisper suggestions into your ear at night! Revise for 2022!
Resin, hand painted head cast from a sculpture made in our shop. Felt, fiber filled body. 13" overall (minus hat height). Assembled here in our shop in the USA!
Please allow 10-15 business days for us to produce one and then get it into the mail. We will ship to you as soon as possible.