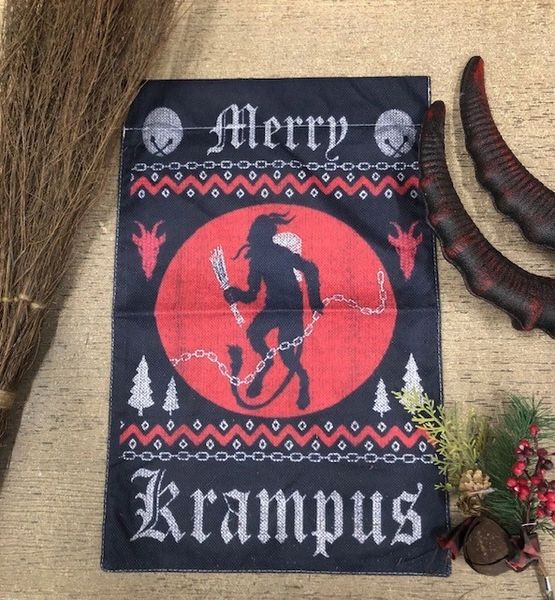 Krampus Banner
Banners will not begin to ship until November 20th.
He's a germanic christmas demon, Santa's buddy and he' here for the naughty folk!
Let everyone know that you reward the naughty and reward the nice with this 100% linen, double sided, printed Krampus banner. It measures about 18" long and 12" wide and has a loop for hanging. Great unique item!