Tree Topper Krampus Fiber optic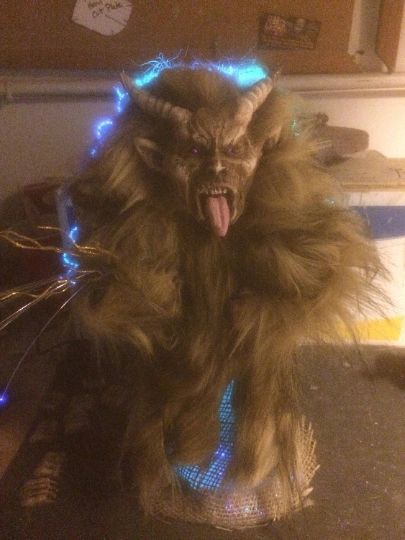 Tree Topper Krampus Fiber optic
Coal in your stocking? Pfft-
How about being beaten half to death? 
Nothing says christmas like A crazy german demon that beats the snot out of bad kids!
Check out this great video of a version of the topper in action!
https://youtu.be/O2aBbmiDxI0
13.5" tall tree topper with fiber optic color change, plug in system. Head is hand painted resin. Eyes and mouth glow and change color! Faux fur completes the look!