Life Day/Christmas Ornament set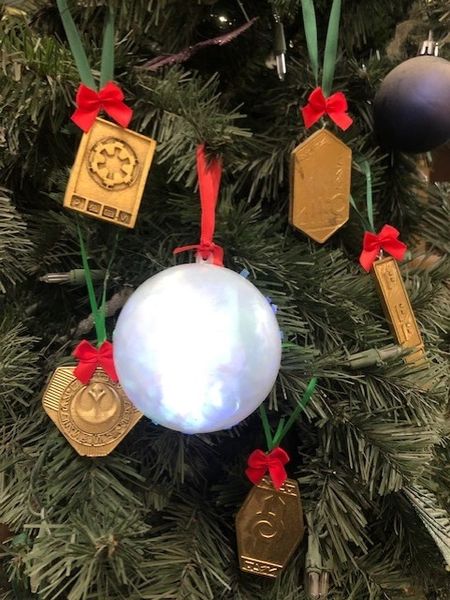 Life Day/Christmas Ornament set
Celebrate any season in galactic style with these snazzy decorations!
In the set you get 5 of our most popular resin credits in gold color!
1-Imperial Credit
1- New Republic Credit
1- Batuu Spira
1- Galactic Republic Credit
1- Outer Rim Sabacc League Credit
Each credit has a metal eye loop, Green ribbon and red bow
For those who really want to celebrate- add a Life Day Orb kit!
Our kit comes with-

Orb Shell (3" plastic frosted 2 piece globe)
Shimmer Moss (holographic plastic confetti)
Lumen Seed (led light, batteries included)
Hanging ribbon (color may vary)
Parchment (small parchment looking piece of paper)
You can watch how easy it is to put together here-

Happy Life Day!

We can generally ship these within 3 business days but may take up to 10.