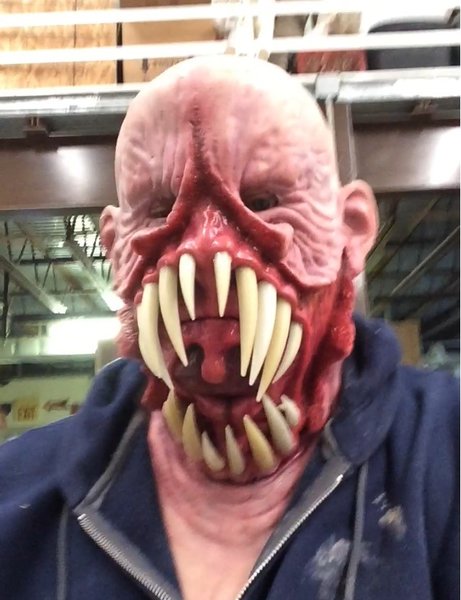 Maw - pre order
Pre order for Maw silicone mask. Orders will begin production after March 27th 2018. After the 27th, the price will increase.
Mask is like all Oneail FX masks, soft silicone with reinforced facial openings. This mask has eye, nostril ear and moth openings. Teeth are resin.
Custom paint jobs can generally be done for no additional cost. Contact us to explain complex paint schemes.
Watch the movement video here - https://youtu.be/q1QYDq99fYI