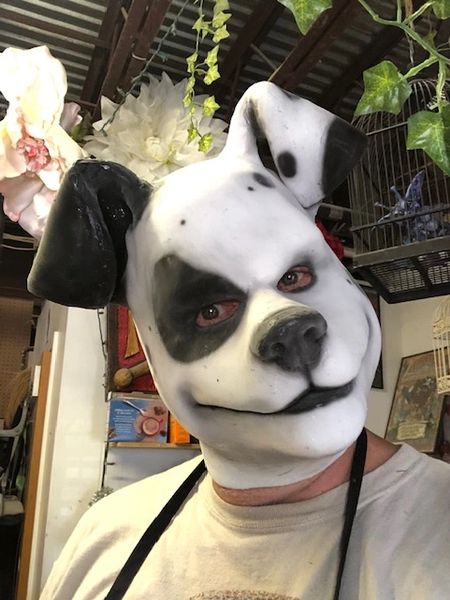 Puppy
Who's a good puppers? You are!
Great movement out of this mask and the paint jobs are limitless! Just message us for options! Custom paintjobs are almost always free!
Watch how good the movement is here- https://youtube.com/shorts/CN1jfzHxvsA
You have 2 options for this mask- standard- where the nose is covered and cut out- where we cut out the space between the bottom of the nose and top of the mouth to make breathing out of the nose possible.
Great for comic cons, films, haunted houses, halloween enthusiasts and anyone who likes to have fun. Its amazingly realistic and Once you have one, you'll wonder why you didn't get it sooner! This mask like all of our made to order masks generally take 10-30 business days to produce. Faster turn arounds can be done for a rush fee.
The mask is made to one size fits most. The core is 22.5" in diameter and will easily stretch to fit larger. Smaller heads can pad out the back to make it fit better. Sorry, but fit is not guaranteed.