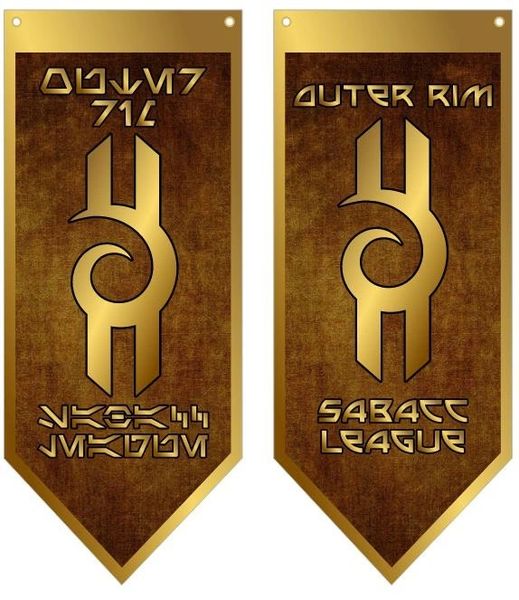 ORSL - official banners
Show your support for the Outer Rim Sabacc League with these great banners!
Each banner is 50cmx100cm (about 19'x38") and printed on one side on soft flag "silk"
You have 2 choices! Either Outer Rim Sabacc League in english or the language of star wars- aurebesh and a gold border.
Each banner is made to order and it may take upto 3 weeks to get this in the mail to you, but we will ship them as soon as we can!
Oneail FX and the ORSL are in no way connected with Lucasfilm or Disney in any way shape or form except that we are huge fans of both!