Spike Sabacc Dice - 1 matching pair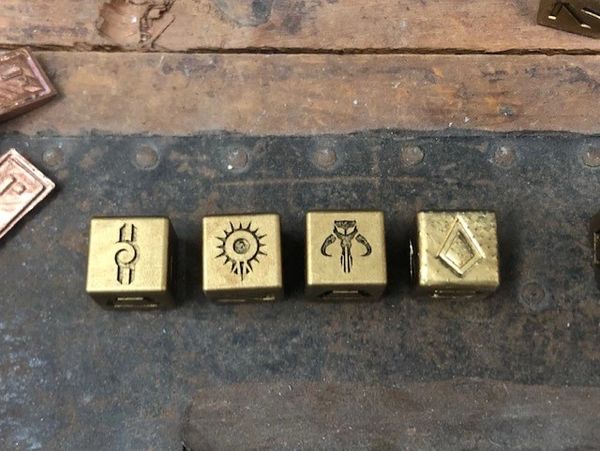 Spike Sabacc Dice - 1 matching pair
Price is for 1 matching pair of dice.
Spike dice- love them or hate them, they are an important part of Corellian Spike Sabacc and Outer Rim Sabacc League Spike rules. Now these ones are custom made for the Outer Rim Sabacc League thanks to members Lee Rosi and print tech John Downs! On 5 of the sides are the Spike, then an O, R, S and L in aurebesh. On the last side is either the ORSL logo, the Mandalorian Mythosaur skull or the Black Sun Syndacate symbol. You choose which one represents you!
The dice are cast resin, painted and stained to look slightly weathered. They are nice large 2cm cubes!