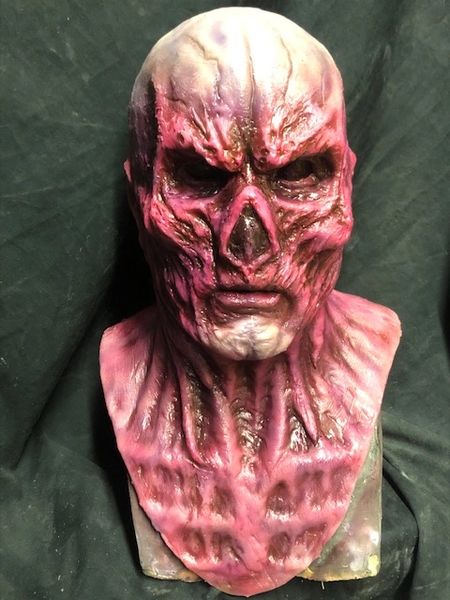 Vecna
An amazingly powerful Liche just waiting to imprison your soul!
This is a modification of our Ferry Man mask and all modifications are done by hand. This means that no two will be exactly alike! This also means that most orders for this mask will take the full 30 business days to produce.
100% pure platinum silicone with power mesh in the eyes nose, mouth and ears. The nostrils are covered in this mask. Just be aware of that.
Watch how easy it is to use and how well it moves! - https://youtu.be/U-tINVAzQxQ