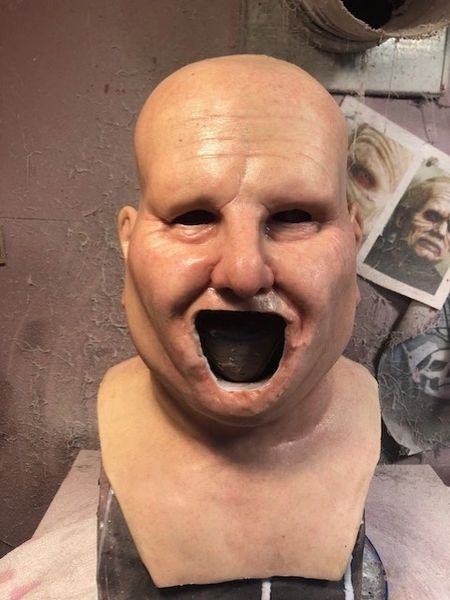 cut Vocal enhancement
This option of mask cut is great for those folks who want unhindered audibility. We cut the whole mouth area off of the mask and reinforce it with Power Mesh. This leave the mouth totally clear.
We suggest that if you purchase this option, that you also purchase a mustache and a beard to help cover that opening. The lace backing of the beard over the chin is unattached and so your own chin fits in it as shown in the above pictures.
Remember than when choosing this option this price is for the modification of the mask only and mustaches and beards must be purchased separately.